7 lessons in raising heroes
Last week, Spencer Stone, Alek Skarlatos, and Anthony Sadler were on a train to Paris. That's when these three men stopped a terrorist and started a media storm.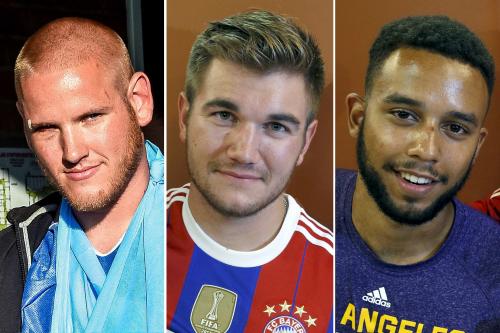 The people of France—the people of the world, quite frankly—were astonished that young men in their 20s would run toward the gunman when train staff ran away and barricaded themselves in other carriages. Reporters were captivated by their instinct, their courage, and their humility.
They were given France's highest civilian award and U.S. Ambassador Jane Hartley said, "We often use the word hero and in this case I know that word has never been more appropriate. They are truly heroes. When most of us would run away, Spencer, Alek, and Anthony ran into the line of fire, saying, 'Let's go.' Those words changed the fate of many."
This left most people wondering, "Would I have done the same thing? Would my kids?" I wondered that about my 10-year-old son as well. As he grows up, are we raising him so that he would run to help? Would he be a hero?
As some friends and I talked about it, I asked, "What does it take to raise heroes?" and one answered, "Parents."
Fortunately for me, Alek's stepmom is a friend of mine, which meant I could personally ask her what it takes to raise a hero. In the middle of her hectic week, she shared some of her thoughts. From that, I'm sharing seven lessons in raising heroes:
Let them play heroes so they are ready when called upon to be heroes. "A warrior's spirit, the need to save the day, needs to be fostered," she says. "That day when do-or-die comes up, we want our boys to act. To not think twice or discuss, but to act on gut instinct, because we encouraged them as little boys that one day they may need to stand up."
Be honest with your children about the reality of the world. There is good. There is evil. There is right. There is wrong. Sheltering our children from this doesn't help them now, and it won't help the world in the future. "His dad always talked history and war—how to prevent it and how to be strong," she says.
Develop leadership qualities. Let them be the rescuer, the champion, the warrior. Don't do things for them that they can do for you. Develop their character by setting the bar a little higher than even you might be comfortable with. Then watch them rise to the occasion.
Set boundaries. "I am not sure if parents have much to do with nurturing bold men except to start with discipline in the home—and self-discipline," she says. Parents hold their sons accountable and develop their ability to hold themselves accountable.
Cultivate humility. What is stunning to most of the world is how little attention these three wanted and how little they thought they would get after. They each give credit to the others about the valuable roles they all played. They embody Proverbs 27:2 ,"Let someone else praise you, and not your own mouth; an outsider, and not your own lips."
Speak well of them. "I have said for years that I trusted my life to Alek. I know, I just know that he could take care of me, take care of business if need be." Let your sons know you believe they are strong. Let them overhear your praising their protective hero instincts. Let them live up to that.
Support their dreams, even though you worry. Though the Skarlatos family is incredibly patriotic, they still worried as their sons dreamed of being a police officer or joining active duty military. But they talked to God about their fear and didn't place it on their boys. What gives Karen the most peace? That "Alek was raised in the church and has his Savior as his protector."
Admittedly, the odds are pretty slim that our boys will ever be in this situation. (They never raised Alek thinking, "You know, someday he'll help take down a terrorist on a train.") Still, we can raise our boys to make a difference in the lives of people around them, boys who instinctively help, boys who act even though it can turn their lives upside down, and boys who trust in God to protect them. We can raise heroes.
P.S. The decision to focus on raising boys to be heroes was intentional. I have strong, independent daughters who enjoy a good light saber battle now and then. However, while they crave victory and success, the need to compete, to win, to be the hero just isn't the same as with my son. So, by all means, our daughters need the characteristics too. It's simply that they will manifest themselves differently.
Linda Buxa is a writer, Bible study leader, and retreat speaker. Sometimes she closes her eyes and takes a deep breath when she watches her son's antics.